Providing a safe nurturing environment for girls
Mending the mind bodies and spirit for girls


Providing a safe nurturing environment for girls
Mending the mind bodies and spirit for girls

Copyright 2015 Nellas Place All Rights Reserved.
About Us
Nellas Place Home for girls, located on Melrose will offer a safe environment for girls affected by emotional abuse, neglect, abandonment, and exploitation.
Nellas Place will house 5-6 girls servicing ages 12-21 in a warm caring environment.
Nellas Place is under the umbrella of Step Higher Inc which is a non profit organization started over thirteenth years ago servicing students nationwide. Our goal this year is to open a group home for girls we will housed them up to six-months offering a warm caring environment case management , referral and coordination for health services substance abuse treatment, family therapy and additional necessary service.

Our Service
Life Skills training to support self sufficiency and independent living. Educational advocacy and support, tutoring and college prep. Case management, referral and coordination for health services. Crisis intervention, Activities of daily living. Individual and group therapy; building strength of personal identity providing self-esteem and confidence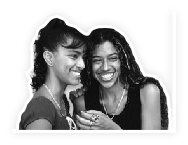 HOW YOU CAN HELP
*Make a donation online
*Volunteer
*Participate in a Event
*Host an Event for Nellas Place
Sneaker Ball Tickets on Sale Now!
Click here to purchase: